Markgraf Olena
Planning Director
Makodzeba Julia
Accountant
Guralchuk Andriy
R&D, New Business
Market

Galileo
The system of media planning and marketing data analysis that allows to perform all stages of the planning process of an advertising campaign in the media.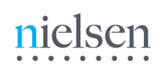 Nielsen
Nielsen is the operator of a TV panel in Ukraine, providing a research of viewers' preferences. The data obtained from the Nielsen research panel, in complex with the data of the Communication Alliance, is the basis for the Industrial Television Committee (ITC) to determine the ratings in Ukraine that it provides to the market.

Gemius
Researching the behavior of Internet users.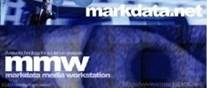 Markdata
Control and correction of planned campaigns in the television advertising, analysis of TV viewing for target audiences.


Комунікаційний альянс
The company provides market with data of multimedia monitoring for TV, radio, digital and outdoor advertising in Ukraine.

CMeter
The research tool created by TNS in Ukraine, which made it possible to do researching the Internet audience and monitoring online advertising at a fundamentally new level of quality and accuracy.

KANTAR
Accurate and high-quality information about the target audience, as well as one of the largest complete single-source studies for all media.
Own

awareness
MS Awareness
Forecast of brand awareness building after the end of the advertising campaign based on historical data.

reports
MS Reports
Reporting system that helps to provide information about the competitive environment in various media quickly and efficiently.

optimizer
MS Optimizer
Defining effective reach level on effective frequency taking into account different channels of communication to avoid extra spends.

mca
MCA
Survey of the target audience to define the importance and impact of media contacts on the choice of products or services with further correction to increase the effectiveness of marketing communication.

contacts map
Contacts map
Building a contact map in terms of attractiveness, trust and awareness of each medium for the target audience.

loop
Loop
Concentration of advertising activity for the audience that specifically consume the media message, which generally provides a higher campaign reach level.

frequency
MS Frequency
The software gives possibility to define the optimal contacts frequency  with the advertising message.
2020 year -
379,3
million uah
Distribution by business categories:
Media Systems among TOP15 media agencies in Ukraine